All-Time Favourite Art Activities
All-Time Favourite Art Activities
For years now, I've been performing on this list of favorite art activities for kids or adult. whenever we try a replacement art activity, or maybe revisit an old favorite, it gets measured against the list in my head.
To get included on my list of favorite and best art activities, it must fit the subsequent criteria:
The process is fun and open-ended
It's easy to try to to
It's the type of activity that youngsters want to try to to over and once again
Plus, the top result looks pretty great, too
Who wouldn't want to try to to those activities?! So, today, I'm getting to share my top 10 list with you.
This is an all-time favorite kids art activity that is loved by all ages from toddlers on up. Additionally it utilizes materials you as of now have! Paste, salt, and either fluid watercolor paint or food shading.
Combine the vibrant colors and smooth application of oil pastels with baby oil for a painting effect.
The main issue with oil pastels seems to be the conservation of the artworks:
There is a bit of conflicting information on the internet about this. Oil pastels are made with inert oils and wax and are not supposed to damage paper as oil sticks would (oil sticks are usually made with linseed oil). But if you want to make sure your artwork is archival, then it can be safer to protect your paper by brushing on a layer or gesso or acrylic medium.
Make beautiful flower or leaf suncatchers to hang in the window! This spring or summer craft uses a paper plate as the frame for a nature suncatcher that anyone can make.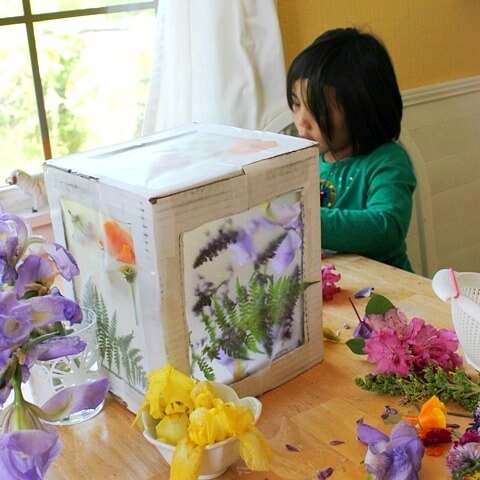 Watercolor Resist alludes to the way toward making a covered surface before inking with watercolors, or any fluid color. In this Instructable, I utilized elastic concrete as a resistive medium to make water-repulsing shapes and words on watercolor paper. Dried elastic concrete can pervade into the paper filaments with the goal that any water-based paint can't color the paper – it's a cool procedure!