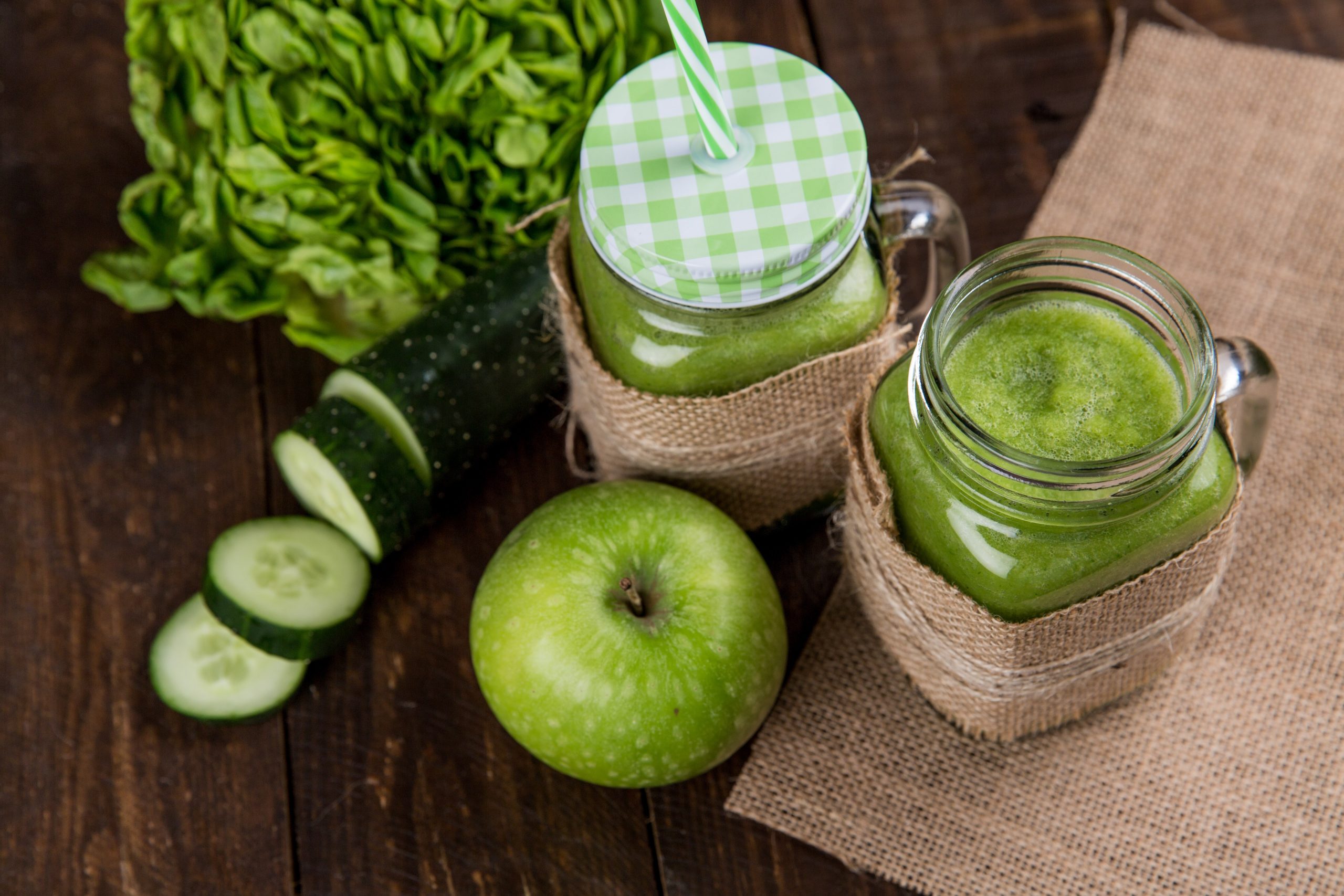 Diet Juice Recipes For Weight Loss Do They Work
Can you use juice recipes for weight loss? Yes in the tiny term but you would not want to rely on juices for the rest of your life.   
If you need to lose a few pounds in a hurry going on a juice fast may be the answer. You can lose as much as three or four pounds in the first couple of days. Be aware though that a lot of the weight you are losing is excess water and therefore it is not sustainable. Weight loss gradually drops off to about one pound a day.
Planning on a juice diet is very comparable to going on a detox plan. Instead of eating lots of raw fruit and vegetables, you are going to be drinking their juices. The idea is that you still get lots of vitamins and minerals whilst losing weight. But recent studies have shown that as sugar is concentrated in fruit and to a lesser extent vegetable juices, you would actually be better eating the whole fruit or vegetable.
Different juice recipes for weight loss include cucumber juice, tomato juice, carrot juice, and apple and celery juice. Some people add protein powder to the juice in order to make it more filling.
Over the long term you do not want to rely solely on juices. Your teeth will suffer due to the acid and sugar in the juices not to mention your intake of the vitamins and nutrients you need for good health will be compromised.
You should aim to improve your overall eating habits. By all means try a juice diet for a couple of days to kick-start your weight loss. But developing a healthy lifestyle involves more than buying a juicer. You need to become more active to get those pounds shifted. Start with an exercise you enjoy and then vary the routine to prevent boredom settling in. Some exercises are better at fat burning than others so it makes sense to try different activities.
Instead of juices, you could choose to have soup several times a week. You can't have packet or tinned soup though as these can contain hidden fats and sugars not to mention salt. By soups we mean the homemade variety. Soups are made with vegetables and pulses, both key ingredients in a healthy lifestyle. Don't be tempted to add salt to your soup. Use herbs to flavour it instead. If the recipe calls for milk or cream, use skimmed milk or low fat yogurt instead. And needless to say, you need to forget about eating bread with this soup!
Drink plenty of water to keep your system hydrated. This is especially important when you suddenly increase the amount of fiber in your diet as otherwise you can end up constipated.
You should be targeting for at least 8 glasses a day. Drinking lots of water will also assist you to eat less thus dropping calorie intake.
Juice Recipes for weight loss do work but are not a long term solution.
WHAT ARE THE HEALTH BENEFITS OF FRUITS AND VEGETABLES IN A JUICE CLEANSE?
Kale – insanely low in calories, dominant anti-oxidant with anti-inflammatory properties, and helpful for arthritis and autoimmune diseases
Spinach– the loveliness of spinach lies in how easy it is to disguise the taste. It's slight tasting yet filled with vitamins, has anti-cancerous properties, and is one of the healthiest foods on the planet
Cucumber– since it's 95% water, it's an amazing detoxifier and benefits with liver and kidney function
Lemon– one of the most significant items to stock in your kitchen as it's a highly efficient cleansing agent and cuts through the bitterness of greens
Carrots– known for being a decent source of beta-carotene, fiber, vitamin K, and potassium. Carrots have been linked to lower cholesterol levels and improved eye health
Healthy Juice Cleanse Recipes
Healthy Juice Cleanse Recipes to give you energy, vitality, and health.
Ingredients
2

cup

Baby Spinach

6

Celery

2

Large

Cucumber

2

Medium

Apples

1

inch

Ginger
Instructions
Wash,prep and chop produce

Add produce to juicer one at a time

Serve cold over ice,May store in tightly sealed jars in the refrigertor .