Get ready for a spectacle like no other, as Bangladesh's cosplay community gears up for its very first online cosplay competition.
Are you ready for an amazing adventure into the world of cosplay? Get ready as Bangladesh hosts its first-ever online cosplayer competition, made possible by the awesome PoisonEyez Team.
This electrifying event is proudly organized by the Chattogram Cosplayers and Artist Guild, promising an unforgettable experience for all who dare to join in the fun.This event promises an adrenaline rush of creativity, competition, and camaraderie. With a tantalizing prize pool of 50,000 Bangladeshi Taka, this groundbreaking competition is poised to redefine the cosplay scene in the country.
What is Cosplay?
Cosplay means dressing up as your favorite characters from movies,anime, cartoons, games, or comics. It's like becoming a superhero or a famous character for a day. People who love these characters dress up in costumes, put on makeup, and sometimes even act like them. It's all about having fun and showing your love for your favorite characters.
Who Can Join?
The best part is that anyone can join! It doesn't matter if you're an expert cosplayer with many costumes or a beginner who loves your favorite characters. This competition is open to everyone. If you've ever wanted to become your favorite superhero, fantasy hero, or any famous character, this is your chance!
To take part, all you need is some creativity, enthusiasm, and a little bit of skill to make or put together your costume. It's all about having fun and expressing yourself.
Now, let's learn more about this exciting competition.
The PoisonEyez-Powered Showdown – Taking Cosplay to Discord!
Get ready for the PoisonEyez-powered showdown, and this time, it's all happening in a special Discord server. PoisonEyez is always on the lookout for fresh and talented individuals, sponsoring tournaments and various competitions. But this time, they're taking things to a whole new level by hosting Bangladesh's first-ever cosplay competition in a Discord channel.
Indeed, PoisonEyez isn't just limited to cosplay; they also delve into the realms of photography and artistic talent competitions. This multi-faceted community embraces various forms of creativity, making it an even more exciting platform for individuals with diverse artistic interests. From cosplay to photography and art, PoisonEyez provides a welcoming space for talented folks to showcase their skills and passion.
About PoisonEyez and Their Quest for Talent
PoisonEyez is renowned for its passion for discovering and nurturing talent. They've previously organized thrilling tournaments and exciting competitions, always on the lookout for individuals with exceptional skills and creativity. Now, they're stepping into the world of cosplay, marking a historic moment for Bangladesh's Discord community.
Check poisoneyez Facebook page Now.
Join Discord now.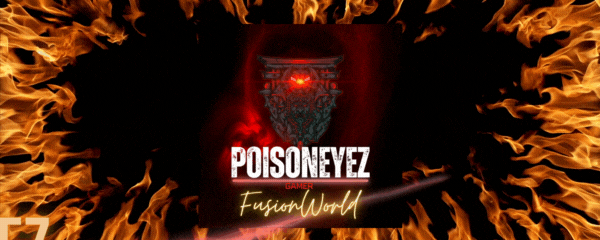 Prizes that Sparkle
With a prize pool of 50,000 Bangladeshi Taka, this online cosplay competition offers more than just glory. It's a celebration of your hard work, dedication, and artistry.
The winners won't just be recognized; they'll be rewarded handsomely for their efforts. It's a testament to the fact that cosplay is more than a hobby; it's a form of self-expression and a showcase of immense talent.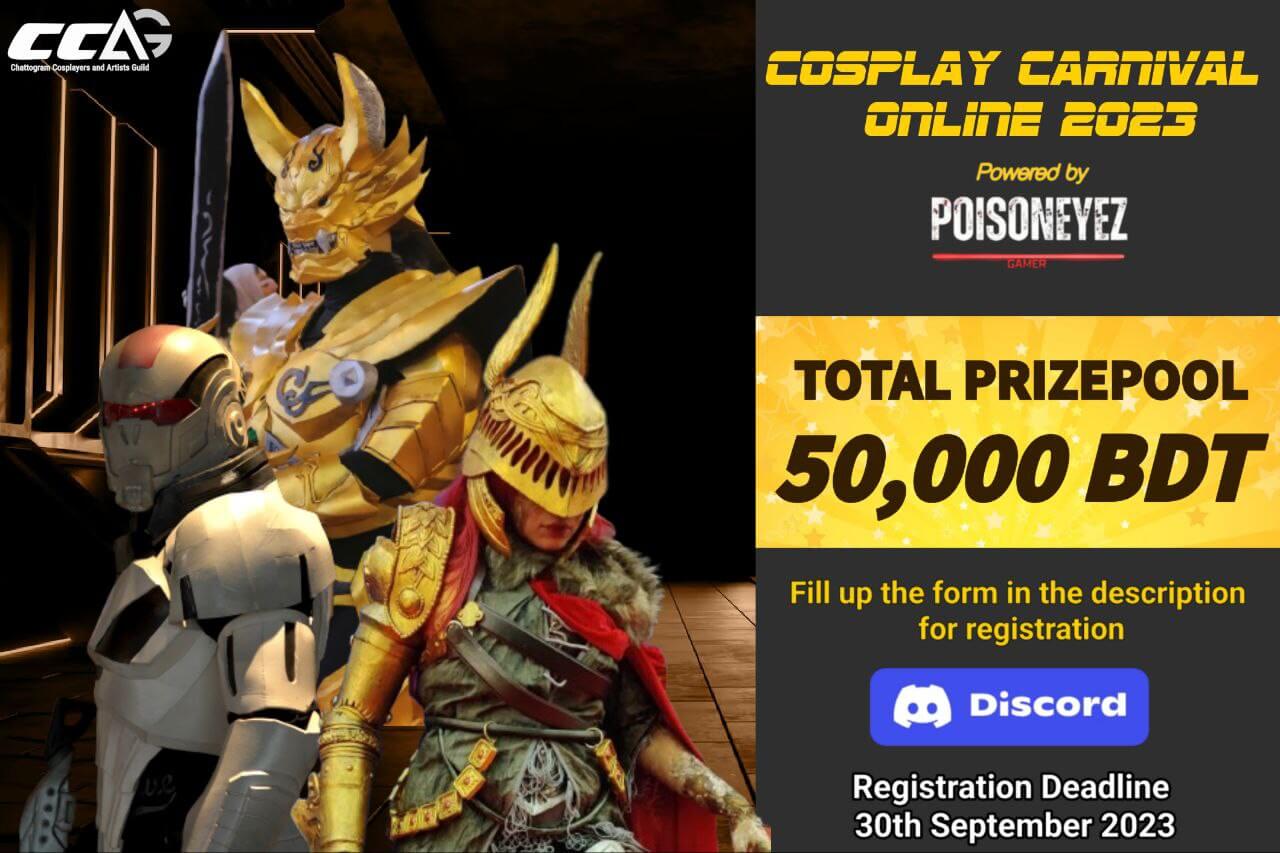 Discord Activity Bonanza
As if the competition weren't thrilling enough, PoisonEyez has a special treat for active Discord members. If you contribute a minimum of 100 text messages in the PoisonEyez Discord server leading up to the competition's final date, you stand a chance to win movie tickets. This is an exciting opportunity to engage with fellow cosplayers, share your passion, and win fantastic prizes while you're at it!
Unleashing the Magic of Cosplay
Cosplay, a fusion of "costume" and "play," is an artistic expression that transcends the boundaries of dressing up. It's about becoming the characters we adore, breathing life into them through meticulous costume creation, and sharing our passion with the world. It's an art form, a form of storytelling, and a testament to the dedication of fans.
Bangladesh Cosplayer Organizer -Chattogram Cosplayers and Artist Guild: Fostering New Talent on the Global Cosplay Stage.
The Chattogram Cosplayers and Artist Guild are well-known for finding and supporting new cosplay talent in Bangladesh. They don't stop there; they also help these cosplayers get noticed on the world stage. This means that they are making the dreams of Bangladeshi cosplayers come true, and they're making Bangladesh proud by showing off these talented cosplayers to the whole world.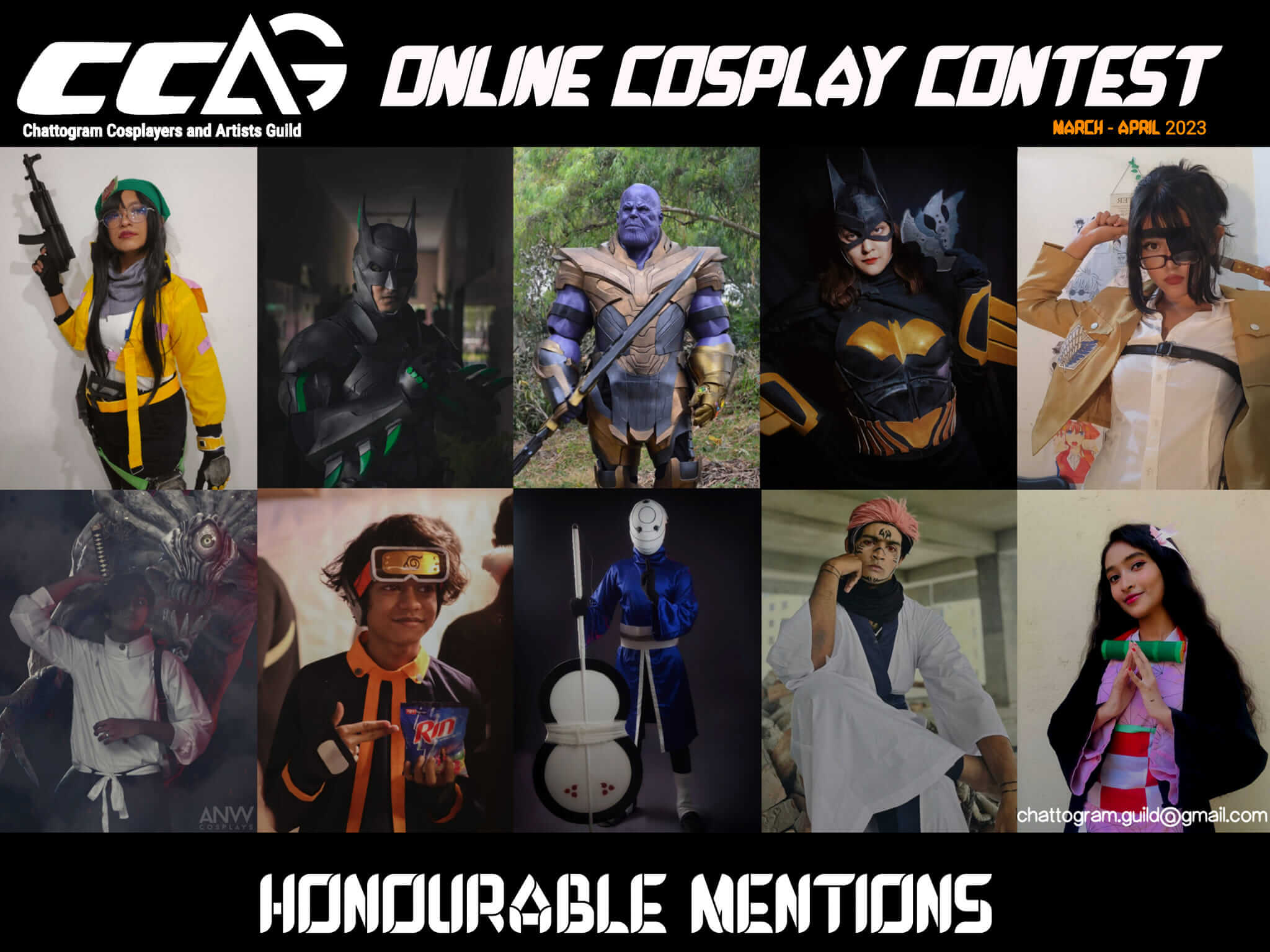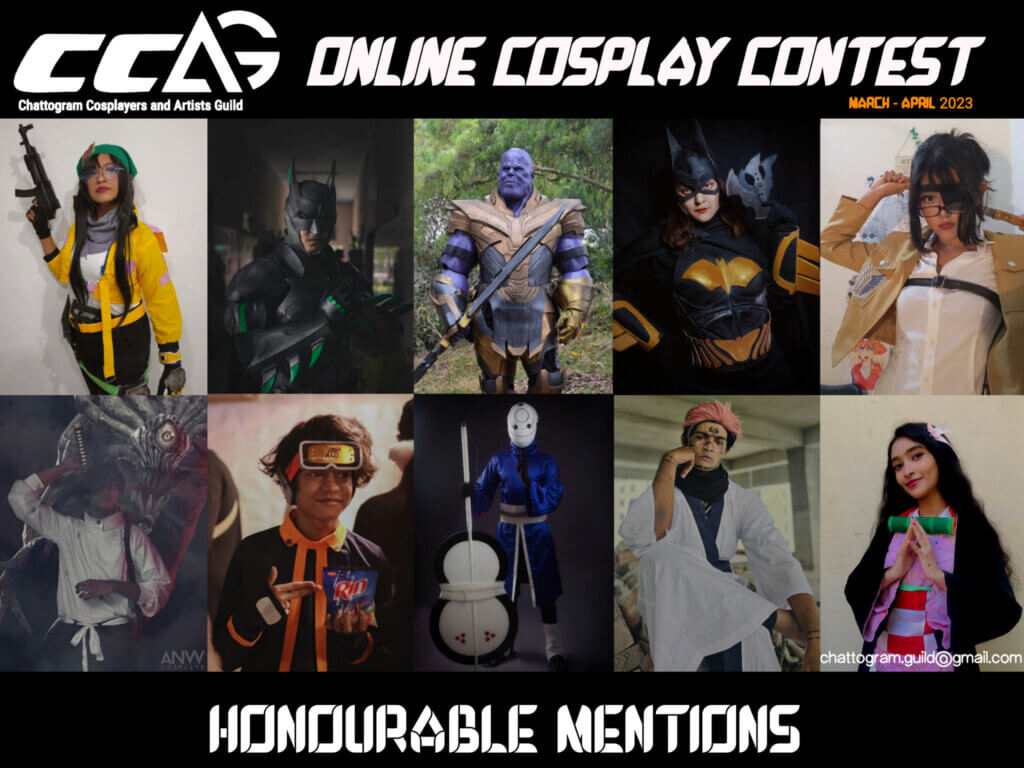 Movie Tickets for Active Chatting
For those of you who love chatting on Discord, there's an extra treat. Two lucky people who chat actively in the PoisonEyez Discord server, sending 100 messages before the competition's end date, will win free movie tickets. It's a great way to enjoy a movie on the house!
To stay updated and get all the details about this fantastic cosplay competition, make sure to join the PoisonEyez Discord server. It's your key to a world full of creativity, excitement, and friends who love cosplay just like you.
In conclusion, Bangladesh's first online cosplay event by PoisonEyez is going to be a blast! Whether you're a pro cosplayer or just getting started, this competition promises unforgettable moments, amazing prizes, and a chance to show off your inner hero. So, get your costumes ready, become your favorite characters, and get ready for an adventure like no other! Don't miss out – join the PoisonEyez Discord server today and be part of this amazing event.